欢歌载舞!上千马来西亚男孩参加割包皮仪式
太棒了,不赞不行呐!~ღ
每日邮报12月4日报道,上千马来西亚穆斯林男孩参加了年度大规模割包皮活动。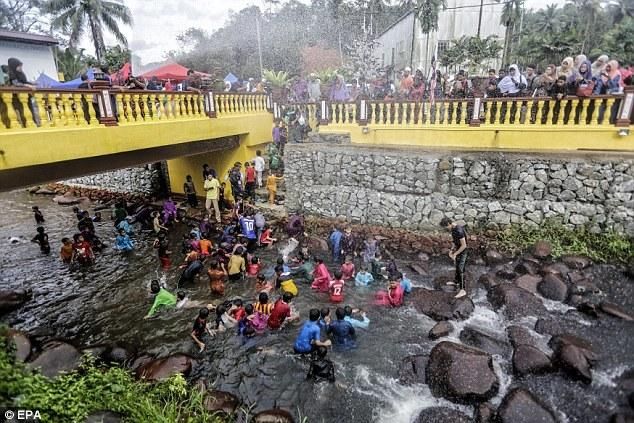 参与这个仪式的男孩年龄从5-12岁不等,这个仪式被视作他们迈向成年的必经之路,是成长道路上的里程碑。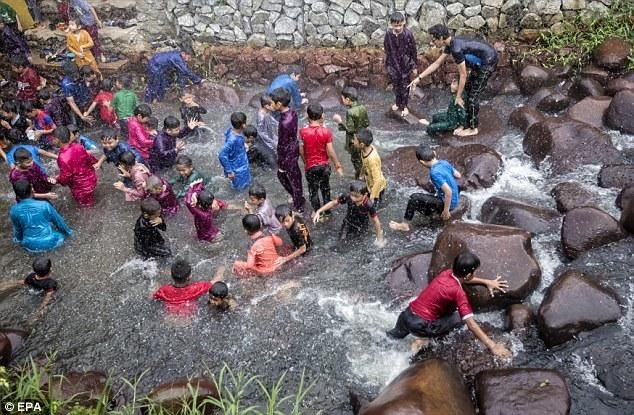 仪式前,许多男孩看起来十分兴奋,在河水里跳舞嬉戏。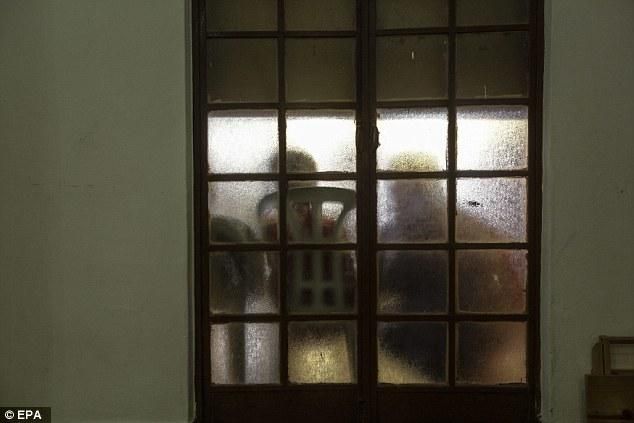 尽管大部分男孩看起来很勇敢,也有孩子等待手术的时候很焦虑。
仪式前,窗户里一位父亲在安慰他的儿子。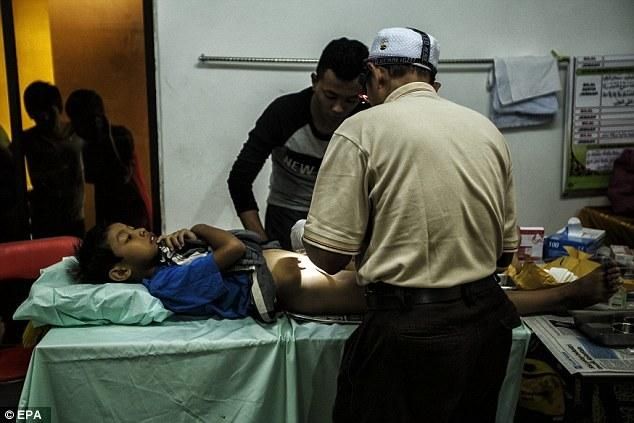 一个小男孩躺在桌子上,准备接受手术。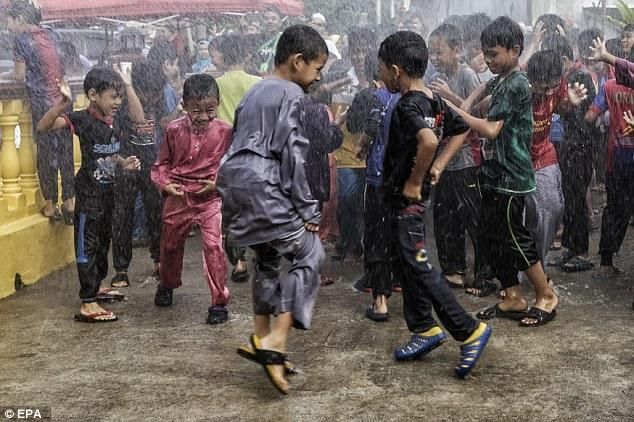 手术前,男孩们进行洒水清洁仪式。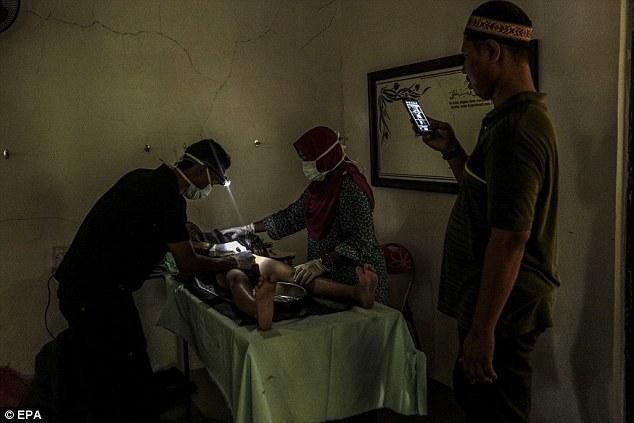 图为手术现场。
Putting on a brave face! Young Muslim boys take a dip in a river and joke around before taking part in a mass circumcision ceremony in Malaysia
For many young boys the idea of being circumcised would be a daunting prospect.
But Muslim youngsters in Malaysia looked completely at ease as they danced around and took a dip in a river prior to an annual mass circumcision event this weekend.
Rather than something to fear, the ceremonies are seen as a rite of passage for the boys, aged between five and 12 years old.
Pictured: A young Muslim boy lies on a table while he is prepared for his circumcision operation near Kuala Lumpur, Malaysia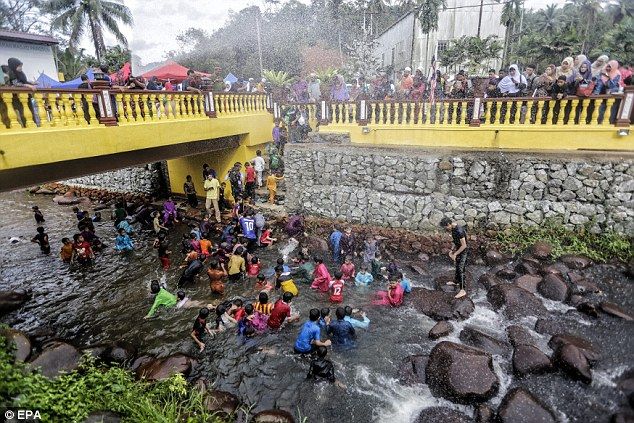 Pictured: Muslim boys take a dip in a river before mass circumcision ceremonies in Malaysia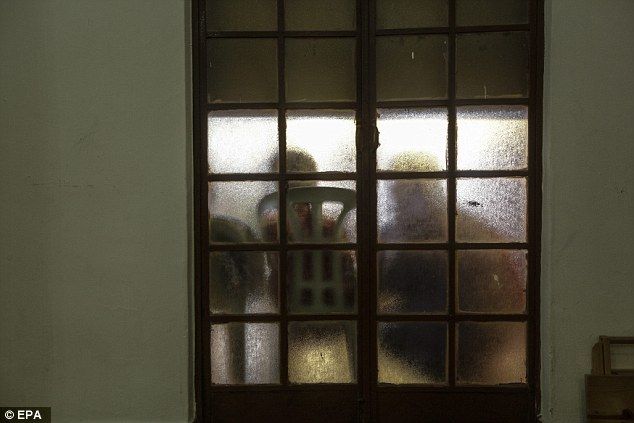 Pictured: The figure of a father is seen through a frosted glass window as he comforts his son during a circumcision ceremony
The circumcision, which involves the removal of the foreskin from the penis, is regarded as the boys starting their journey into adulthood.
An operation is carried out using laser surgery while the youngsters are kept under anesthetic.
While Malaysia is a multicultural country, 60 percent of its 68 million population are Muslims and Islam is recognised as the nation's official religion.
Muslims are the largest religious group to circumcise boys, a procedure that is also known as the Tahara which means 'purification'.
They remove the foreskin as they believe it will make it easier to keep themselves clean, due to urine being trapped underneath it after going to the toilet.
Islamic custom demands Muslims are clean when they pray, which means that no urine can be left on the body.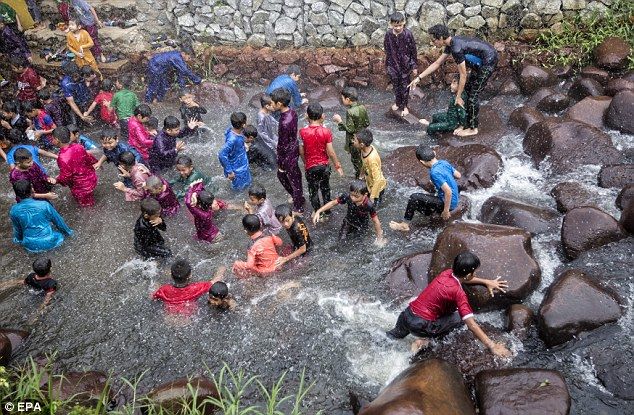 Pictured: Young Muslim boys play with each other before they undergo surgery in Malaysia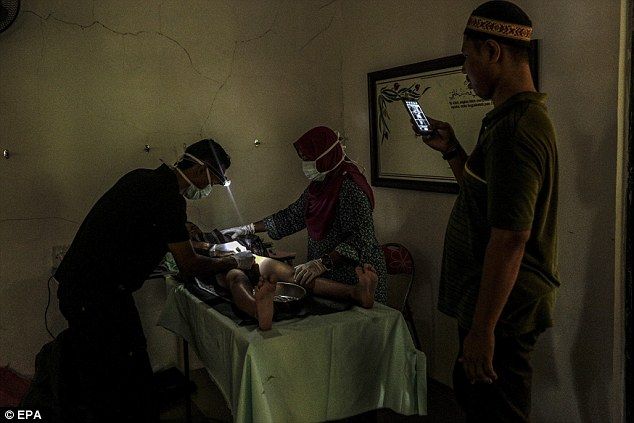 A boy is inspected by surgeons prior to having his foreskin removed during an annual circumcision ceremony in Malaysia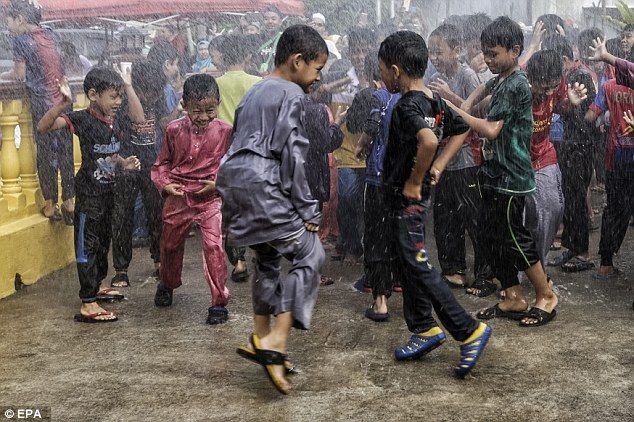 Pictured: Young boys are sprayed with water to clean prior to their operations, in Malaysia
Revealing pictures show scores of young boys taking part in a mass circumcision ceremony in Sungai Pangsun, near the Malaysian capital of Kuala Lumpur.
The lads are shown to dance around as they are sprayed with water, before the ceremonies begin.
It is believed they are sprayed in order to clean themselves before their surgery.
While many of the boys appear to be confident, one picture shows a father comforting his anxious son as he waits to have his operation.
每日邮报原文:http://www.dailymail.co.uk/news/article-3999146/Putting-brave-face-Young-Muslim-boys-dip-river-joke-taking-mass-circumcision-ceremony-Malaysia.html#ixzz4RwHS7eh6
太棒了,不赞不行呐!~ღ
抢鲜收到最新消息!请按赞!